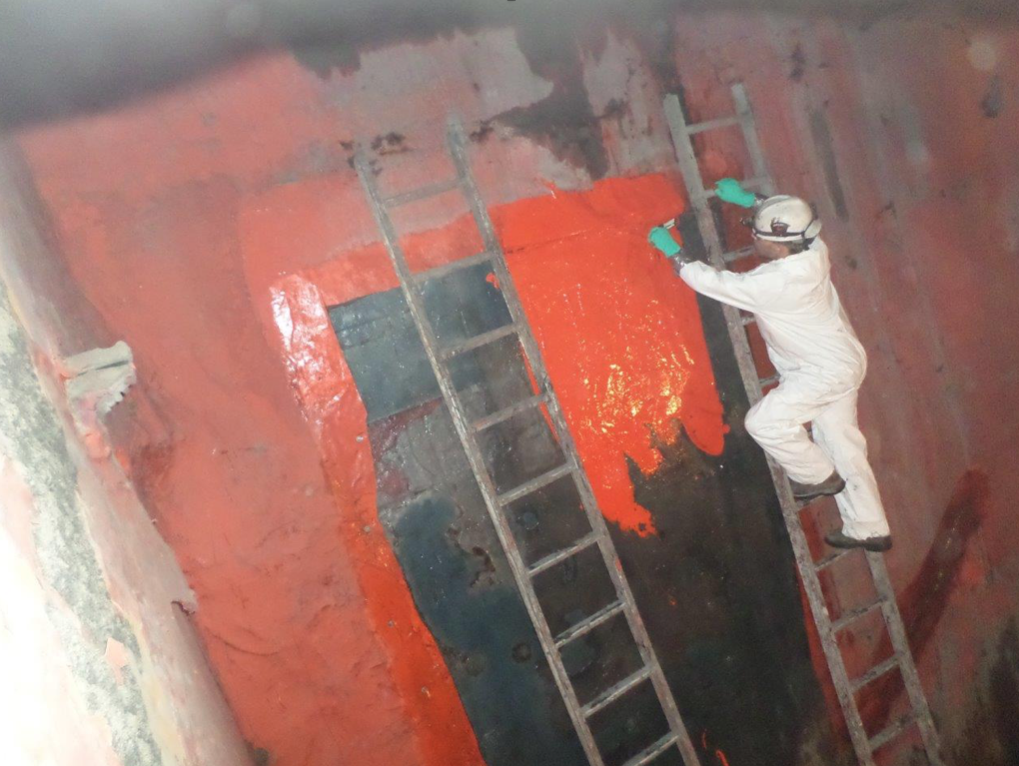 MARKET TYPE:
Mining
PRODUCTS USED:
Repair Kits
Tank Reline at an Iron Ore Mill
A large customer in the northern Minnesota iron ore range came to us with a problem in their iron ore mill.
Corrosion and wear had caused a large steel tank to potentially leak tailings solution into an environmentally sensitive area. Taconite tailings are a very abrasive slurry solution. The tank could not feasibly be removed for repair.
Iracore account manager Pat Laliberte worked with our customer to provide a solution, using our 255 urethane trowelable grout. The field repair crew prepped the affected areas of the 32′ deep tank and applied the 255 urethane repair material.
The 255 grout was used because of its wear properties and the time frame allotted for repairs. This solution has been successfully used at this property in many locations. The operation utilizes approximately 2,500 gallons of 255 grout annually.
Our 255 urethane grout is produced at Iracore's Irathane Systems facility in Hibbing, Minnesota. It is routinely stocked and readily available in kits that include application instructions. Sold throughout the world, it has a proven track record of providing effective repair solutions.
WE ARE HERE TO HELP YOU,
CONSULT WITH US TODAY!
WE ARE HERE TO HELP YOU,
CONSULT WITH US TODAY!