BAGDAD MINE: TAILINGS PIPE RUBBER LINING SYSTEM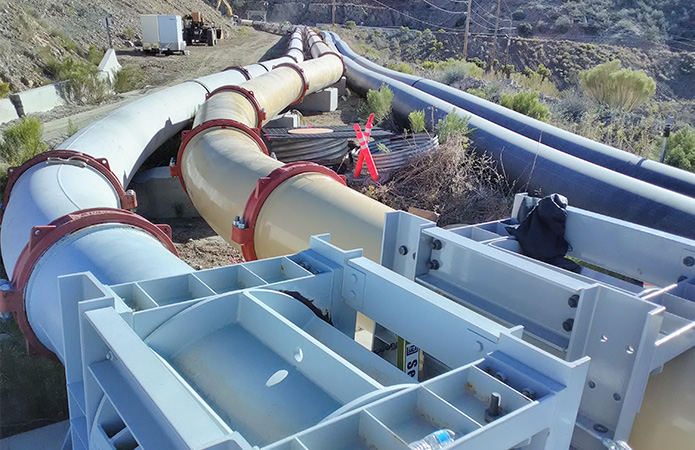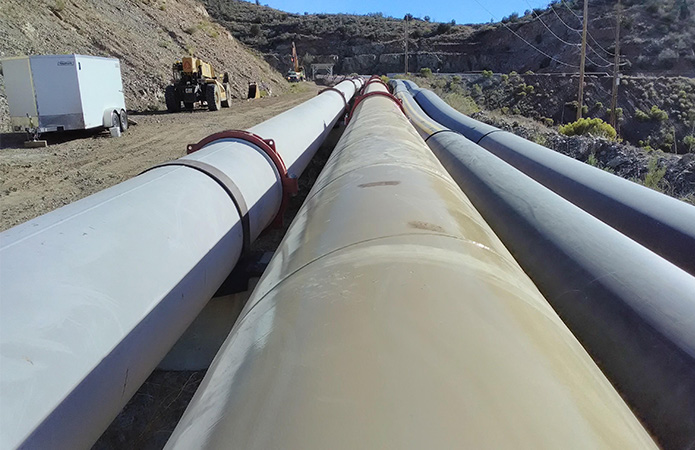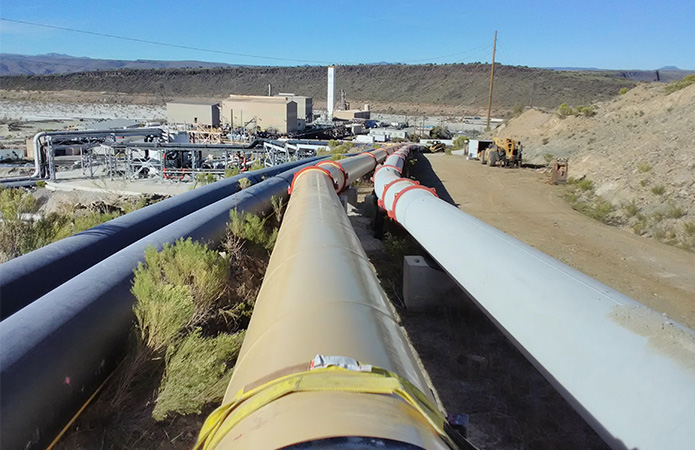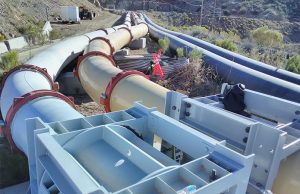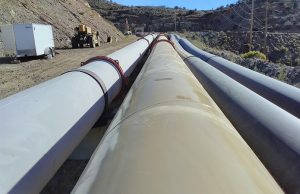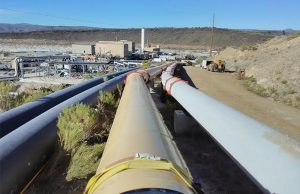 TAILINGS PIPE
RUBBER LINING
SYSTEM CASE STUDY
COMPANY: Freeport-McMoRan
ENGINEERING: Paterson & Cooke
LOCATION: Bagdad, Arizona
MARKET TYPE: Mining
PRODUCTS USED: Rubber-Lined Pipe
PIPE FABRICATION: Enerpipe
BACKGROUND
With claims dating back to 1882, Arizona's Bagdad Mine is one of the oldest mining operations in the United States. With an estimated 873.6 million tonnes of 0.36% copper ore, it is also one of the world's largest copper reserves. Currently operated by Freeport-McMoRan, the mining operation produces over 80,000 tonnes of copper and molybdenum concentrates per day* using stockpile leaching, with pressure leaching for molybdenum. 
CHALLENGE
In the mid-2010s, work began on a new raised tailing storage facility as part of a project to increase Bagdad's production capacity. An engineering firm was contracted to design and commission a tailing pumping, cyclone and return water system to accommodate a planned concentrator expansion from 50 000 t/d to 113 000 t/d**. Their design called for a new 34-inch rubber-lined steel line. Iracore was selected to manufacture the rubber-lined piping system.
Designing the Tailings System
The design of the tailings system posed numerous unique challenges. Both stockpile and pressure leaching produce highly acidic tailings; the lining material would have to be highly resistant to corrosion to avoid premature wear and system damage. Additionally, the raised tailings facility required a higher slurry pressure and velocity, increasing the potential abrasion the lining would need to withstand. With the tailing system's demands and the economic and environmental consequences of system failure, Iracore's lining needed to handle the most rigorous requirements.
IRACORE'S SOLUTION
In order to create a liner that would stand up to the demands of copper mining and tailings transportation, we selected Iracore's 8221 rubber compound. Its unique wear and adhesion properties ensured maximum performance and durability while transporting acidic, high-velocity slurries. 
Iracore's in-house engineers worked closely with the engineering firm to provide the detailed spool drawings and the finished product. Iracore was responsible for the procurement, pipe fabrication, rubber lining, and painting of over 5,000 linear feet of tailings lines.
Expediting the Process
In order to meet our customer's rigorous schedule, pipe manufacturing and specialty bends were split between two Iracore lining facilities. This allowed us to expedite pipe spool manufacturing and complete the order within six months after receipt. Iracore's large production capacity and highly-dedicated team kept the Bagdad Mine project on schedule, allowing our customers to keep their operation running smoothly and efficiently with minimal downtime.
Partnering for the Right Solution
Iracore chose Enerpipe as the pipe fabrication partner because of the expedited timeline on this project and their expertise in large-diameter slurry piping. Our long-standing relationship and Enerpipe's unique shop capabilities allowed us to meet challenging scheduling demands while maintaining the quality product needed for this site's unique conditions.
IMPACT
Iracore's tailings pipe system continues to withstand the most demanding requirements of the Bagdad Mine. Our high-performance rubber lining facilitates the safe, efficient transportation of tailings while providing excellent wear and abrasion resistance. Iracore products minimize downtime and help facilitate high-volume production in challenging operating conditions.
WE ARE HERE TO HELP YOU,
CONSULT WITH US TODAY!
WE ARE HERE TO HELP YOU,
CONSULT WITH US TODAY!