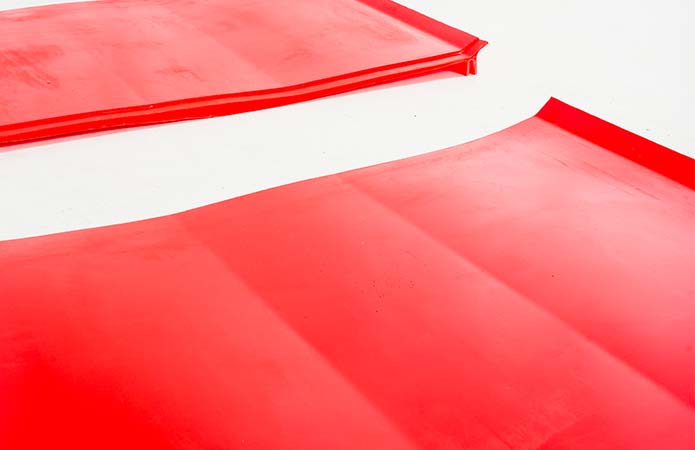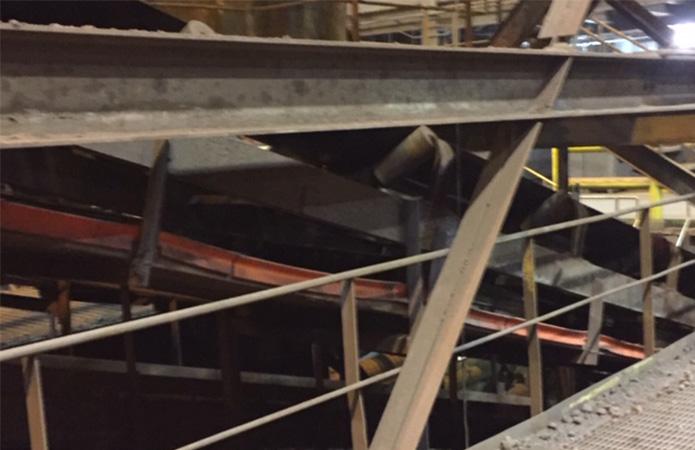 Custom Drip Tray Liners Case Study
LOCATION: Great Lakes Region
MARKET TYPE: Mining
PRODUCTS USED: Urethane-lined Pipes
Iracore helped a large iron ore pellet producer in the Great Lakes region to solve a problem with stainless steel drip trays beneath the conveyors that run throughout the concentrator.
CHALLENGE
Leaking drop trays allowed slurry to leak onto employees and negatively impact ore processing by allowing water to funnel into the secondary crusher bins, which then washed out the fines. These fines were causing the MP 800 crusher to "pancake" and potentially damage the crusher.
IRACORE'S SOLUTION
Iracore account manager Tim Dix worked with customer engineering to calculate the most cost-effective solution to mitigate these issues. Together, Iracore and the customer engineering teams designed a drip tray insert, fabricated from urethane, that would fit inside the existing trays.
A Collaborative Effort
The collaboration led to a design with overlapping leading and trailing edges, creating a watertight system within the existing drip trays. Other design features allowed a tight seal at the head pulleys.
A Cost-effective Solution
The customer workforce installed the inserts on a number of conveyor systems. Installation takes approximately three shifts per conveyor, which is significantly more cost-effective than cutting the old drip tray down and replacing it with new steel.
IMPACT
Benefits realized from this innovative solution include improved productivity, improved housekeeping, elimination of risk for MSHA citations, and lower safety risks associated with simplified and fast installation.
WE ARE HERE TO HELP YOU,
CONSULT WITH US TODAY!
WE ARE HERE TO HELP YOU,
CONSULT WITH US TODAY!